Language/안어: English | 한국어
Contact Us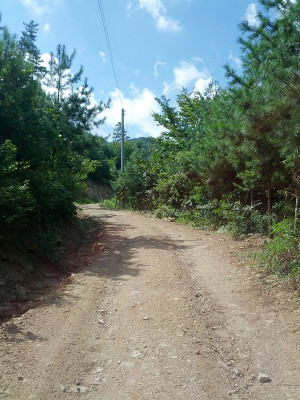 The best way to contact us is via email: info@mountainlight.org. Please allow a couple of days for a response.
If you want to call us, please note that at the current stage of construction reaching us via phone isn't very reliable. Within Korea, you may call Kevin Chung (정관표) at 010-2391-2654. In the United States, you may call Scott Severance at 505-832-3008.
Location
Our school's address is:
75 Chobang-li Iyang-myeon
Hwasun-gun Jeollanam-do
519-862 In Korean, that's: 전라남도 화순군 이양면 초방리 75
519-862
If you're driving to Mountain Light Institute, be aware that many navigation systems will send you to the wrong location. To get here by navigation, search within Iyang-myeon (이양면) for Dorim-gyo (Dorim Bridge). In Korean, that's 도림교. When you get there, cross the bridge and continue for 1 km, then turn left. You'll see a sign for a Buddhist temple, 한승사. Continue for 2 km and you'll arrive at Mountain Light Institute at the end of the road.